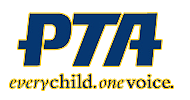 Why should you join the PTA?
Help support your child's school

Benefit many children

Enhance the learning experience at your school

Stay connected to the school

Be a role model for others

PTA members are vital to a school's success
If you would like to join the NBMS PTA, please contact: Joanna Goslin (jgoslin@nend.k12.or.us)
Officers:
President – Joanna Goslin
Memberships – Tawny Jenson
Treasurer – Janene Hanson
Secretary – Jennifer Gill
Meetings:
NBMS PTA meetings take place on the 2nd Thursday of the month at 6:30 PM in the NBMS Library from September to May.
If you would like to become a member of our PTA, please visit the website below:
To Register, select the blue box that says "join now"

Scroll down to the third paragraph where it says "click here" to join.


Select "north bend community PTA" as the school

Fill out all member and payment information.
Events / Activities

Fall Book Fair
Fall Fundraiser
Teacher Appreciation
School Store
Spirit T-Shirts
Marathon Madness
Spring Carnival
Carnival Silent Auction
Spring Fundraiser
Spring Book Fair / Ice Cream Social
Movie Night
Box Tops for Education

Help your Child!!

There are always ways to help your child, even if you don't have the time to volunteer.
Help your child
collect box tops
to bring to school