February is CTE Month which stands for Career and Technical Education. Our CTE programs at North Bend High School directly prepare students for high-demand careers. Our programs cover many different fields, including culinary, health care, manufacturing and graphic design. Meet Mitchell White, our Metals Teacher. Mr. White was born and raised in Portland and moved down south where he started working in the metal industry and stayed for about 20 years before coming back to Oregon to join a pressure vessel company. He met his wife three years ago and moved to our bay area where he began working at North Bend High School. The Metals program has 10 courses, starting with Introduction to Metals Technology, and nine other classes that offer multiple welding processes, blueprint interpretation, machining, and fabrication.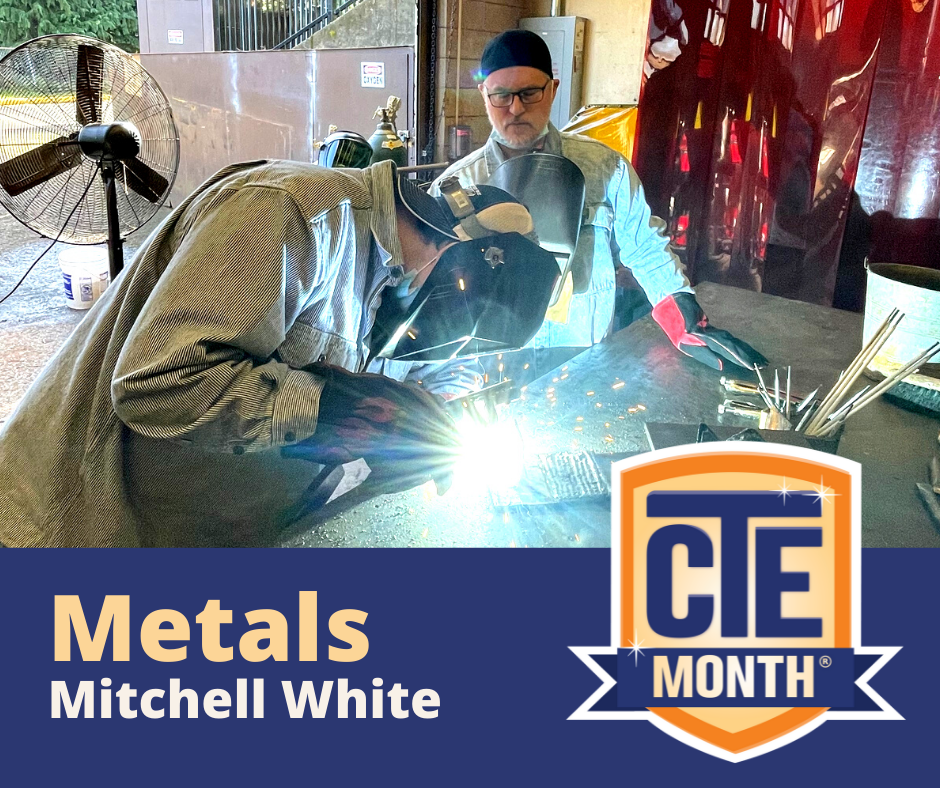 February is CTE Month which stands for Career and Technical Education. Our CTE programs at North Bend High School directly prepare students for high-demand careers. Our programs cover many different fields which we will be highlighting this month. Meet Danny Alacali, our CTE Business & Media Arts Teacher. He is the owner and operator of a small business, Design Zone, for 20 years. He's worked with a vast array of clients, specializing in Print Production & Graphic Design. Mr. A's strengths in marketing encompass all creative aspects of Design, Logo creation, Print Literature, Photography, Videography and more. Mr. A is excited to now be a part of the CTE program and North Bend High School! The classes he offers are Business Foundations, Personal Finance, Entrepreneurship, Marketing & Production, Visual Design (Novice, Intermediate & Advanced), Video Production and Effects, and Photography 1 & 2 with more classes being added in the future!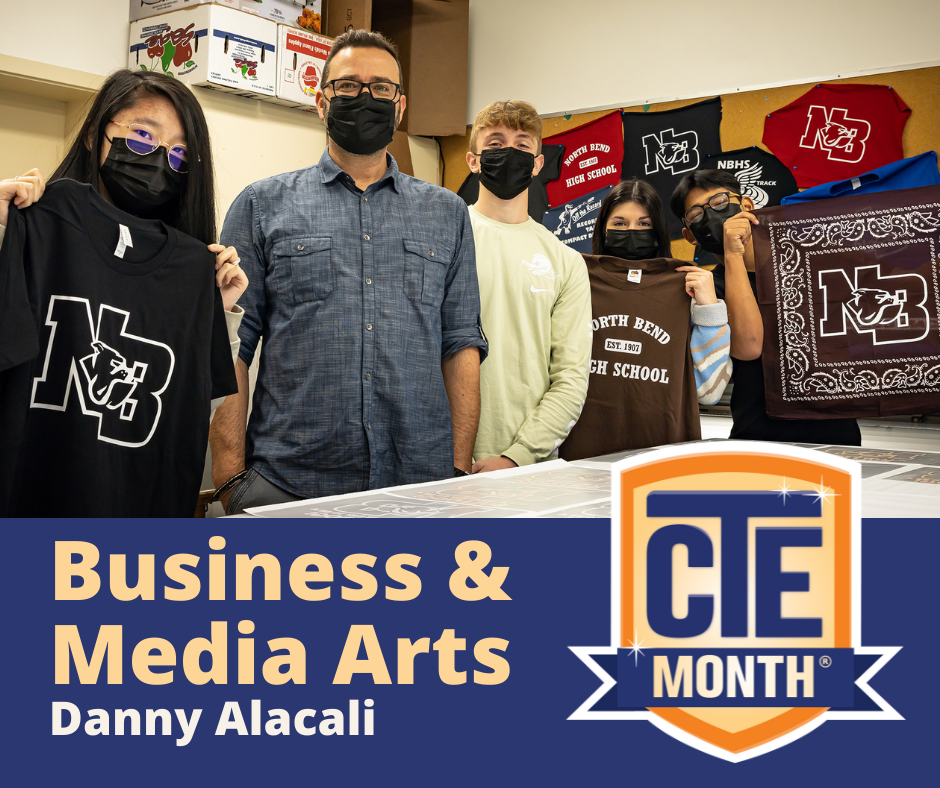 This day of twos, or "Twosday" as it has been called, is a special day for many reasons. The "two" sounding day actually falls on a Tuesday, and it is a palindrome. A palindrome means that a word, phrase or date can be read the same way backwards and forwards. In this instance, it works no matter the format you read dates — month-day-year, day-month-year, or year-month-day. The next palindrome date will occur on 1/20/3021, according to The Farmer's Almanac.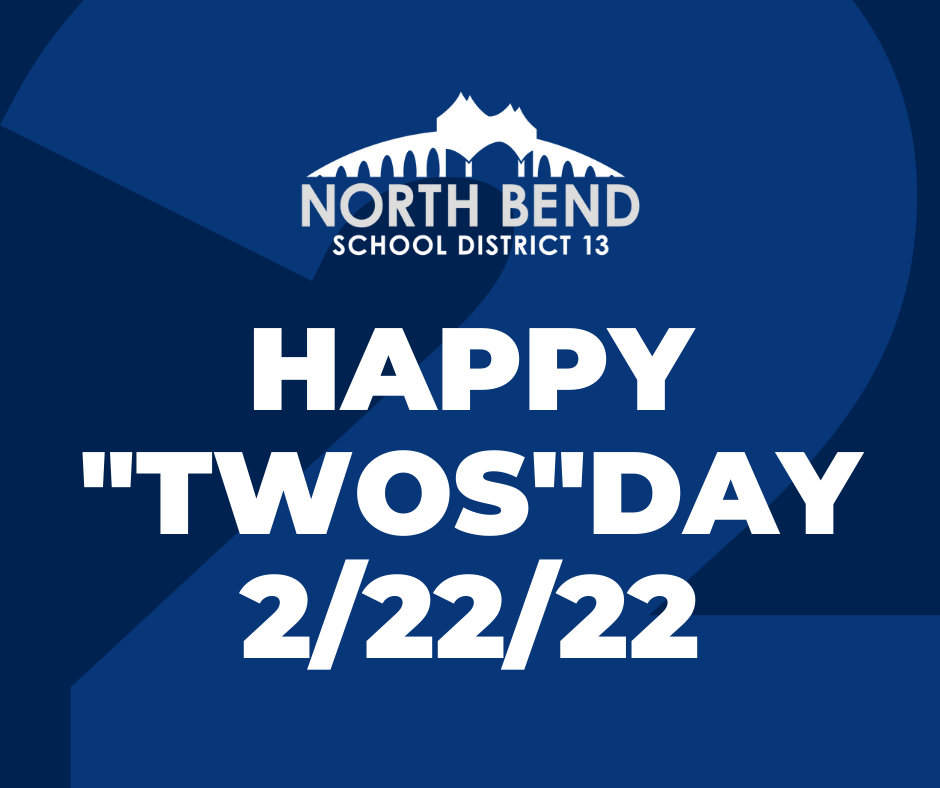 In honor of Presidents Day, our schools and offices will be closed on Monday, Feb. 21. Enjoy the three-day weekend and we'll pick back up on Tuesday, Feb. 22!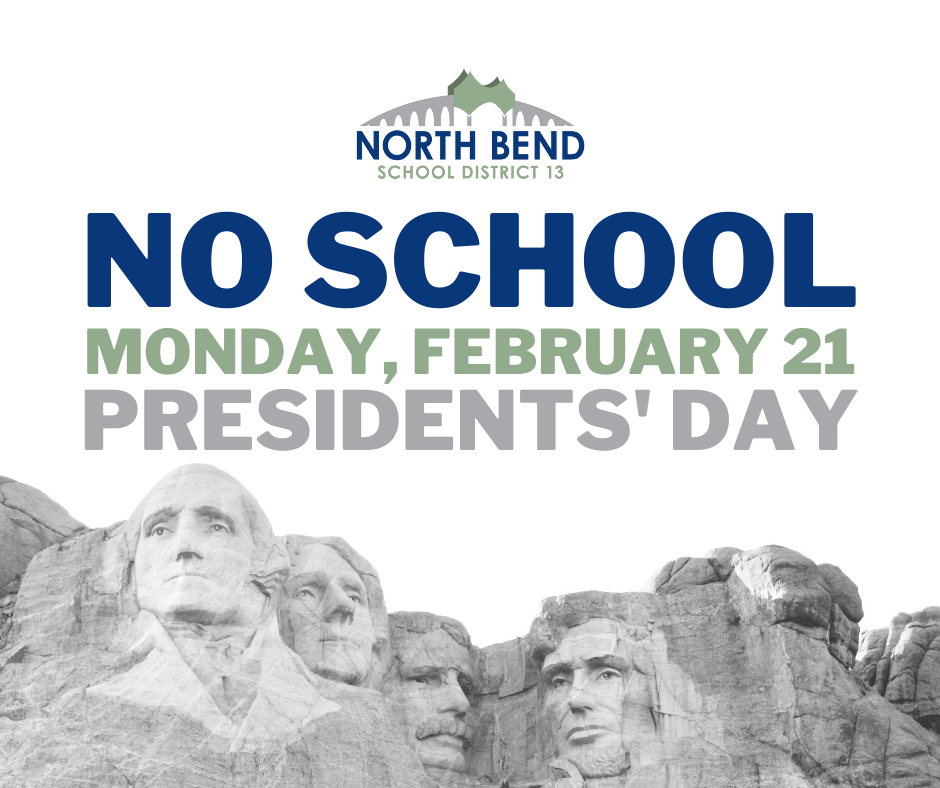 "Never be limited by other people's limited imaginations." - Dr. Mae Jemison, First African-American Female Astronaut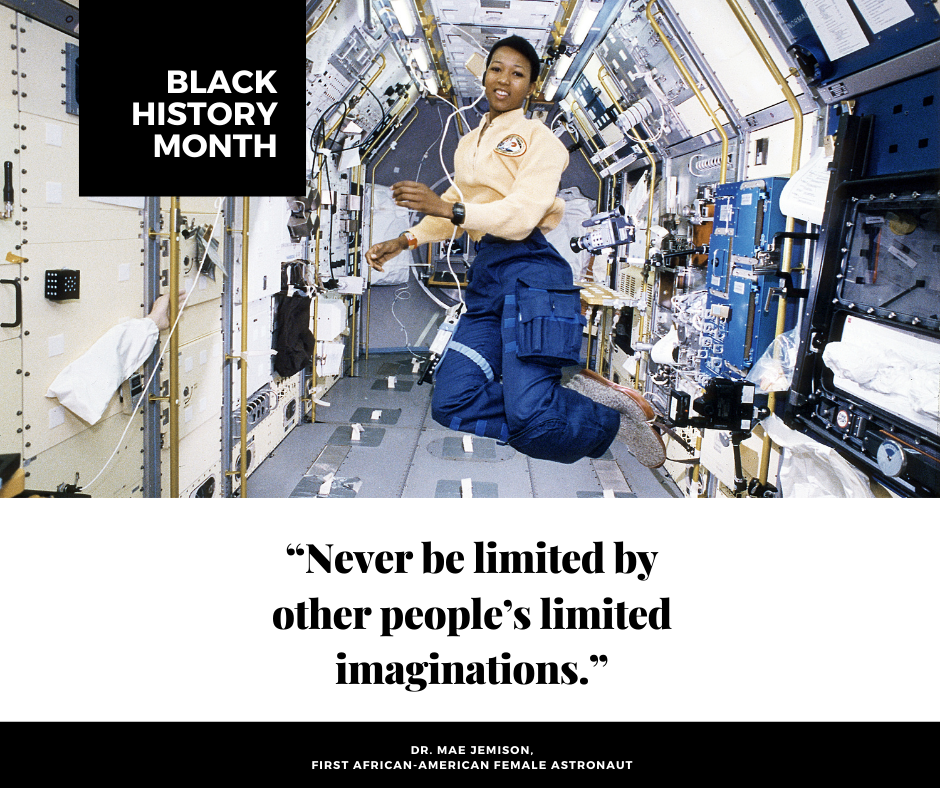 It's National School Counseling Week! Our counselors are hardworking and dedicated to supporting students each and every day, insuring they graduate and are prepared for a successful life. Join us in thanking our NBSD school counselors this week!

Please congratulate the Bay Area Chamber of Commerce Excellence in Education Award Winner in the Contributor to Education category, Nurse Kelly Barnett . This category recognizes someone who contributes time and effort to the learning of a student(s) and is not a licensed educator. Kelly Barnett has modeled a growth mindset for our community. When the pandemic hit, she saw their job description suddenly expand. The physical and mental health of our youth faced new challenges, and our school nurses rose to the occasion.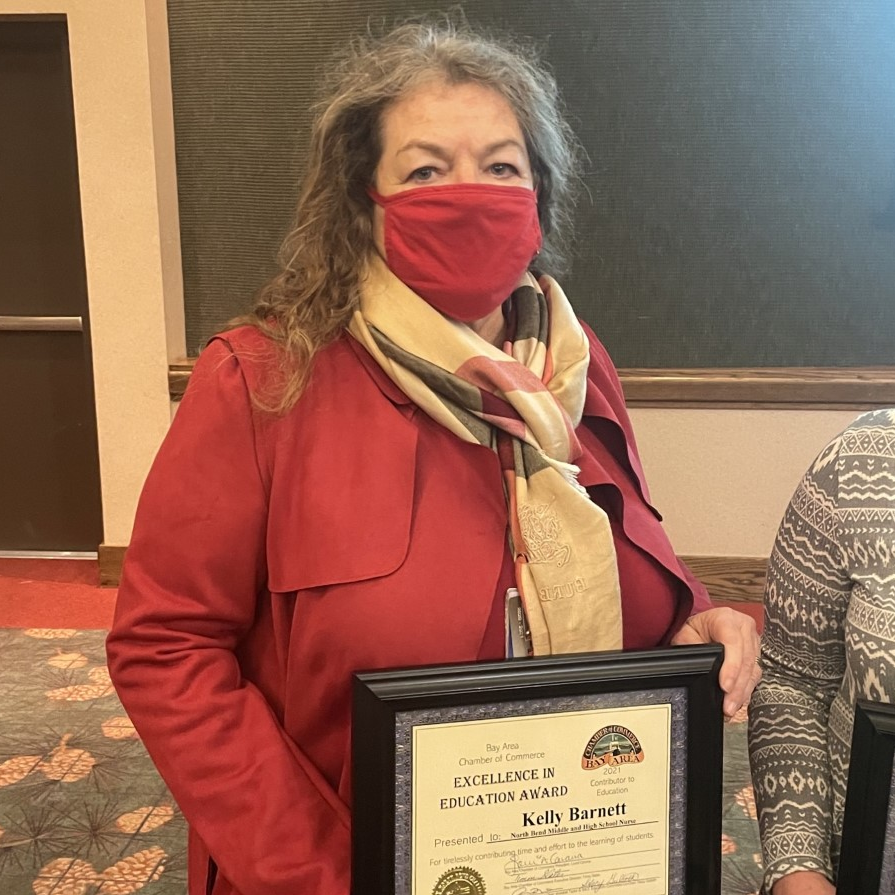 Please congratulate the Bay Area Chamber of Commerce Excellence in Education Award Winner in the Unsung Hero category, Superintendent Kevin Bogatin! This category recognizes those who have made a significant impact in helping struggling students by encouraging them to continue their education where they might have dropped out.

North Bend School District schools and offices will be closed Monday, January 17, 2022 in observance of Martin Luther King, Jr. Day. Classes will resume on Tuesday, January 18.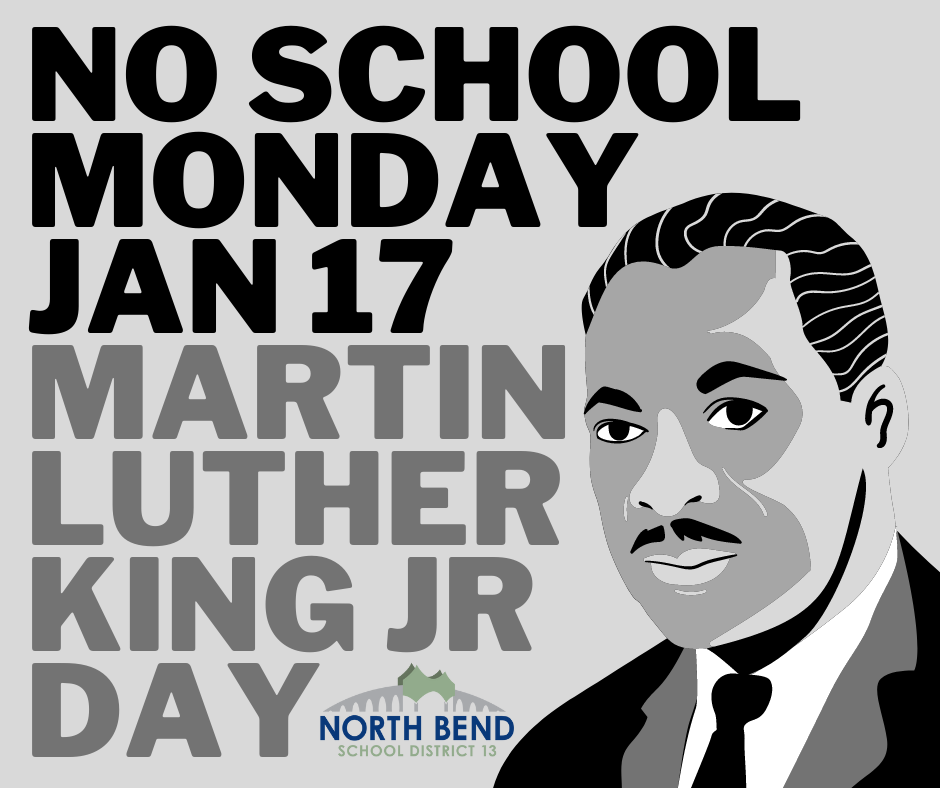 A beautiful night for a swim! It's always fun for our Bulldogs swimmers to take on the Pirates! Way to go Bulldogs!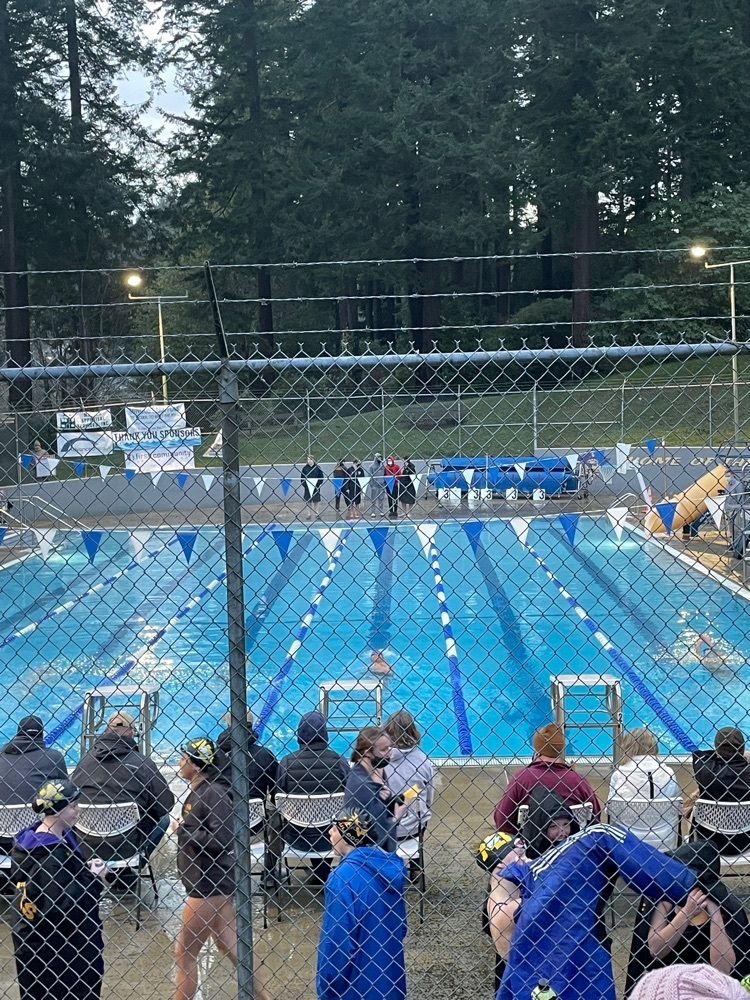 A bottle/can drive to support the NBHS Senior Class will be held this Tomorrow, January 8th from 10 am to 1pm in front of the North Bend High School Hall of Champions.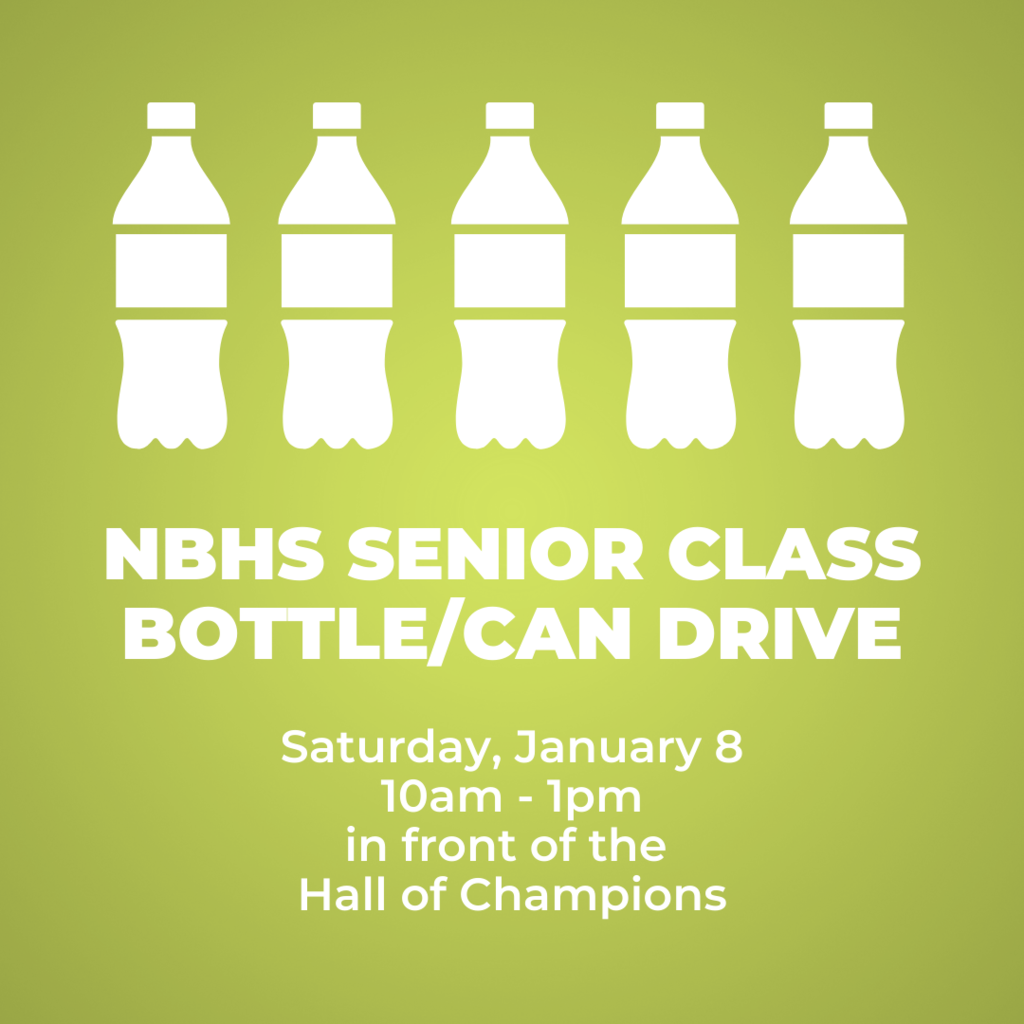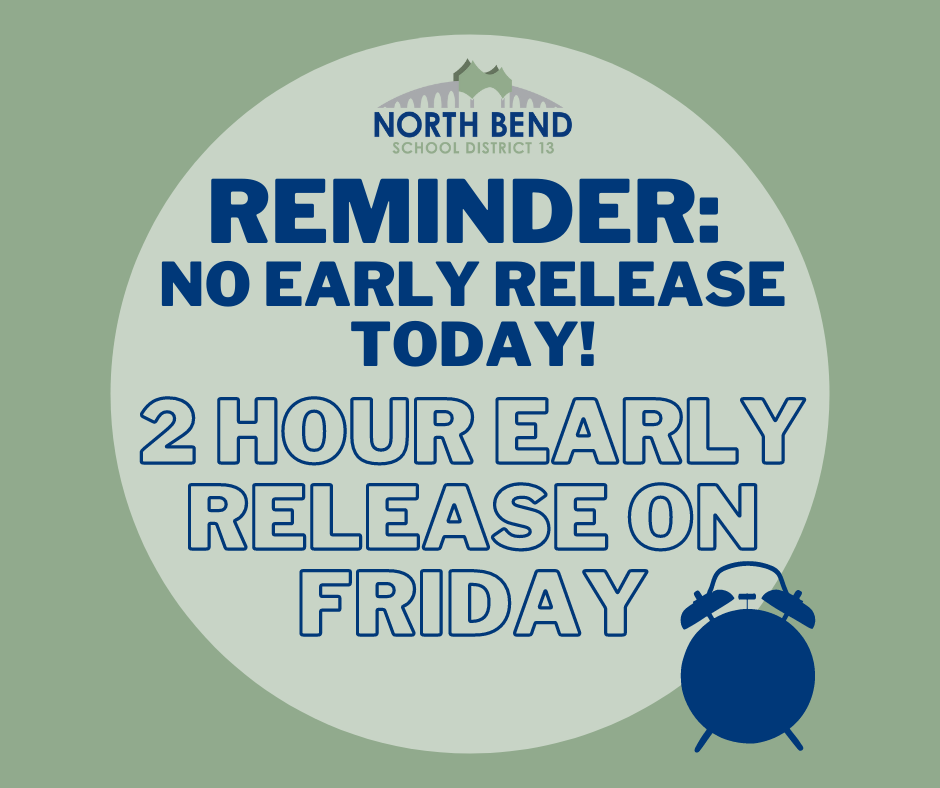 NBHS Band & Choir Concert. All this talent is truly a gift to our district. Great job Music Department. #nbsd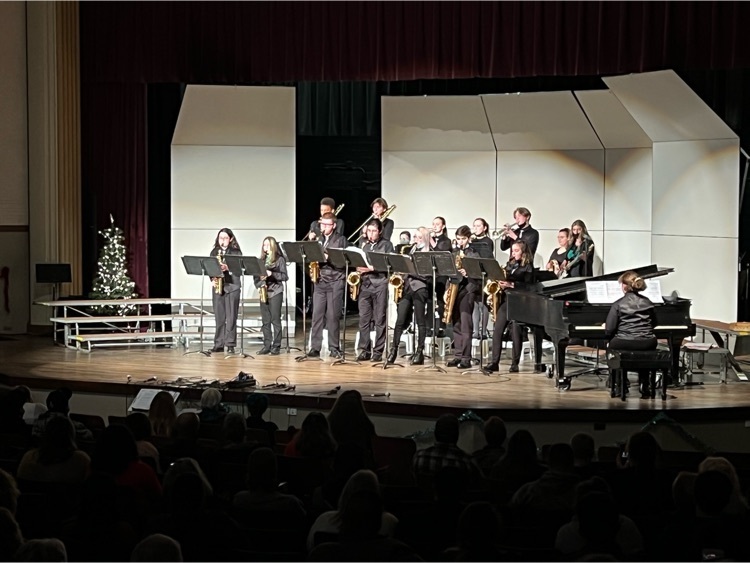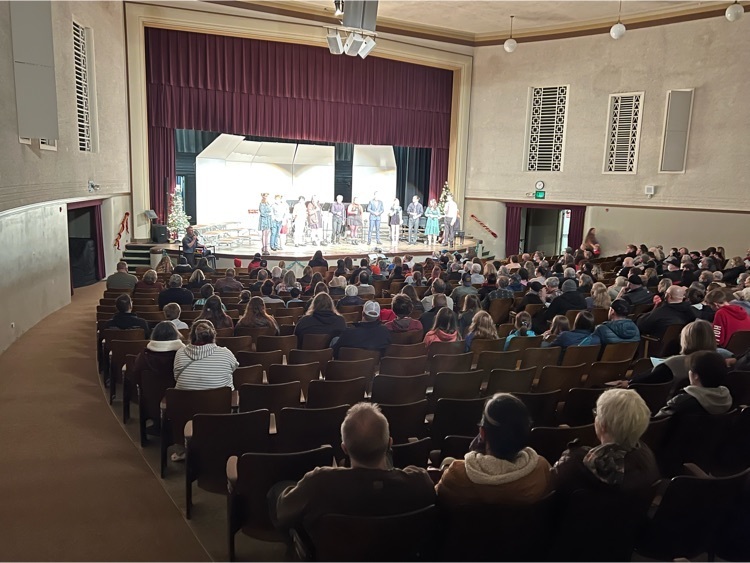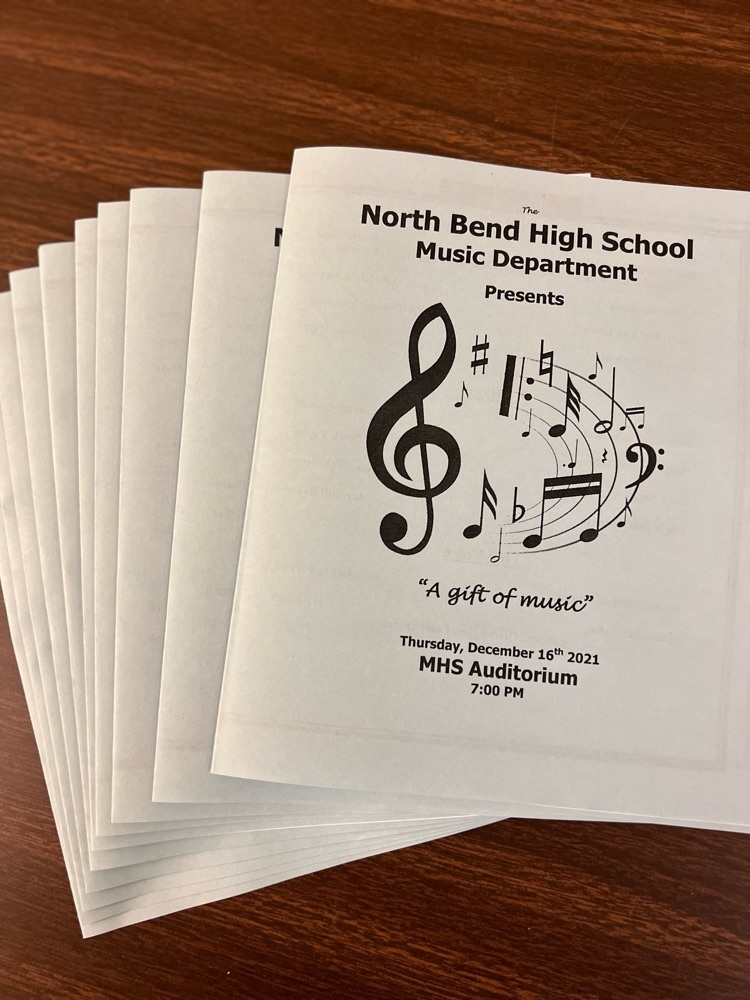 Bravo North Bend Middle School Bands! A wonderful winter concert to jump start the holidays! #Bullpups

The Middle School had their Winter Choir Concert tonight and the students did a great job! First concert since December of 2019. We have a lot of talent in our schools!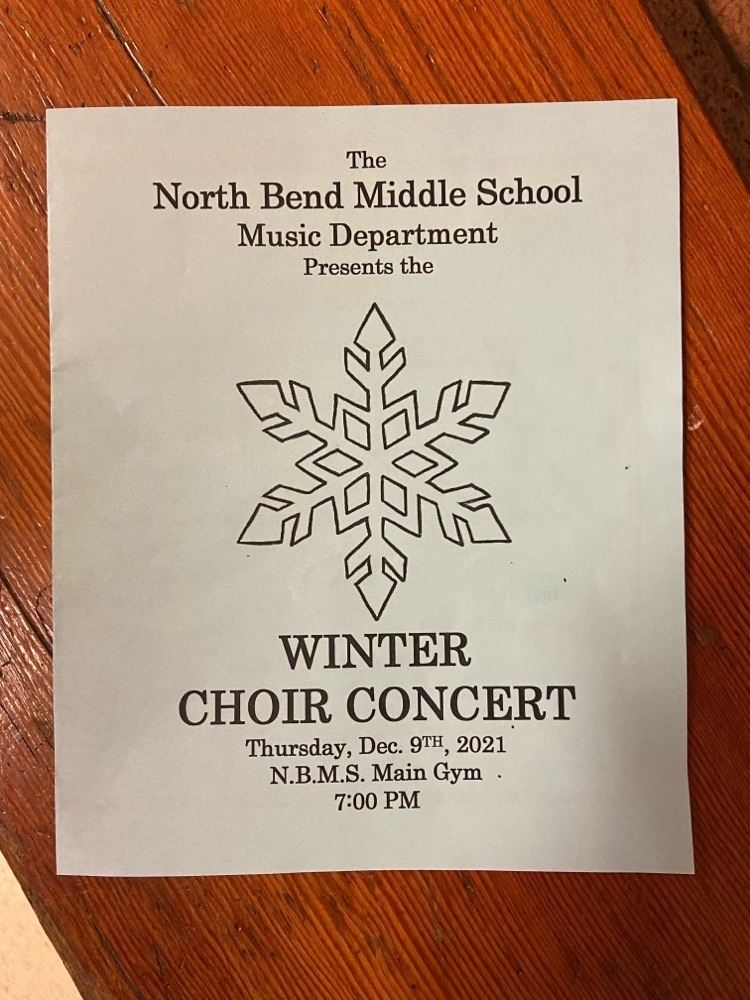 It's always a great day to be a Bulldog, even better on rivalry day! Congratulations to the Bulldog girls basketball team for their victory versus Marshfield. Boys are playing the Pirates tough! Go Bulldogs!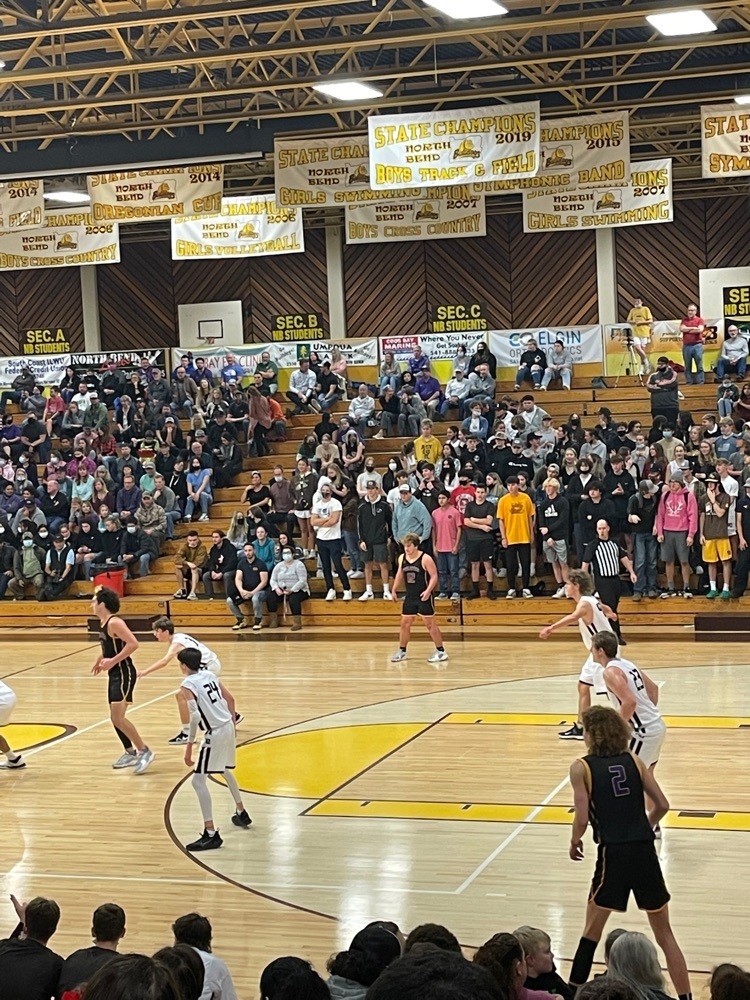 Thanksgiving is a time of gratitude and reflection, a time to focus on the good in our lives in an effort to remain hopeful and optimistic of what is yet to come. Hope can be a precarious feeling these days as the many months of hardship we have faced together are still fresh in our experience. My hope for all of us, very soon, is that this "Pandemic" evolves into an "Endemic". This fall, schools were able to bring students back into our buildings five days a week for full-time, in-person instruction. School and district leaders worked side by side to overcome the many obstacles in order to be safe and stay safe throughout each day. Figuring out how to teach and move through the building was only one of the challenges. Our support staff have worked hard to transport students to and from school safely, figure out how to serve breakfast and lunch in the classroom and clean up afterwards. Scheduling this year has been particularly challenging as schools try to limit cohort sizes and still provide access to PE, music, and recess. Extra-curricular activities are truly an extension of the classroom. Access and opportunities for our students is essential for physical, social and emotional health. This has been possible due to the commitment of all coaches, our athletic director and staff, teachers and volunteers. I can't possibly express my gratitude enough for all who continue to support and guide our schools and students. Indeed, we have much to be thankful for in North Bend. As the superintendent, I am thankful for the opportunity to serve this community, students, and families. We are lucky to have each and every one of you as part of the North Bend School District. I'm looking forward to a wonderful 2022! You are appreciated! Happy Thanksgiving, Kevin Bogatin, Superintendent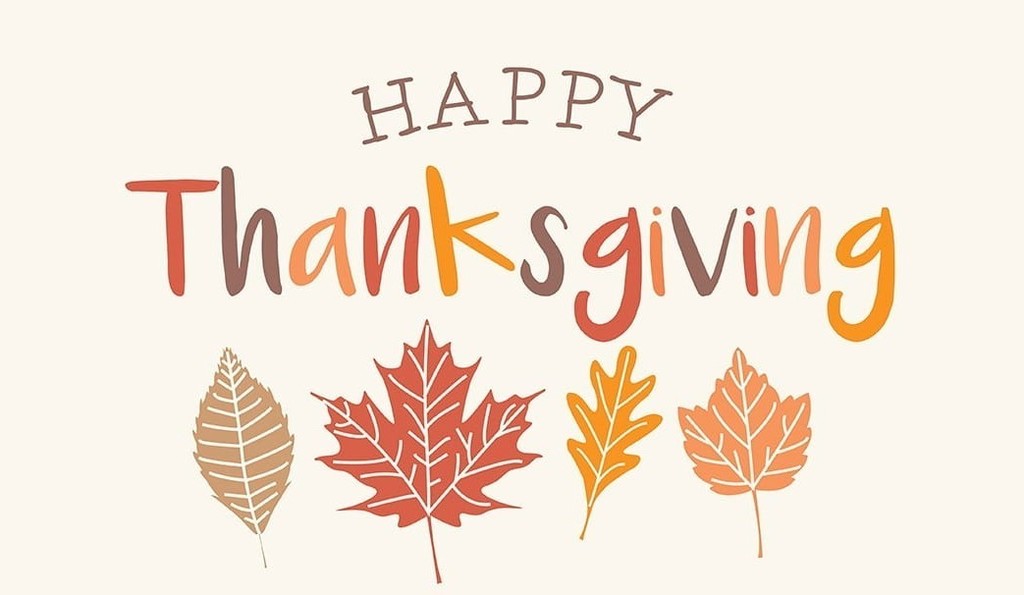 Today, North Bend Middle School Student Council finished up counting their food drive donations. Over 6,000 items! How amazing is that?!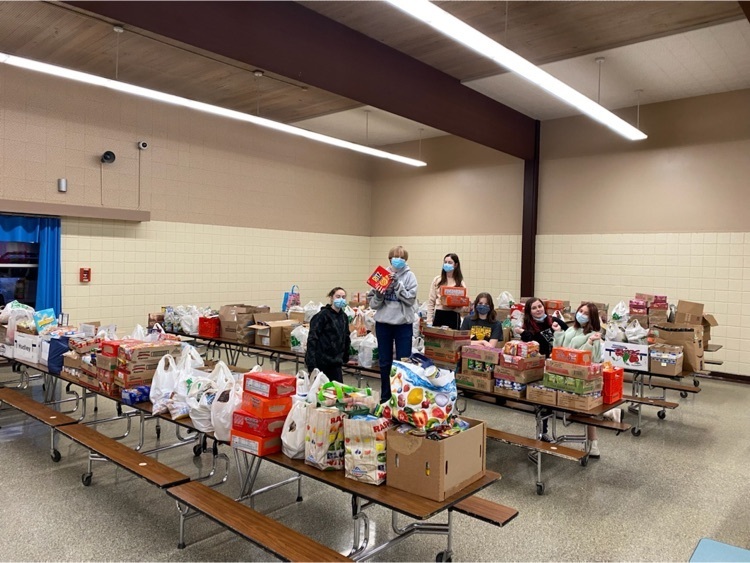 "The more grateful I am, the more beauty I see." Mary Davis #WednesdayWisdom