Tick season has begun. There has been a slight rise in the number of tick removals happening at school, so this seemed like a great time to send out some information regarding ticks. All this information came from the University of Oregon, Extension Services.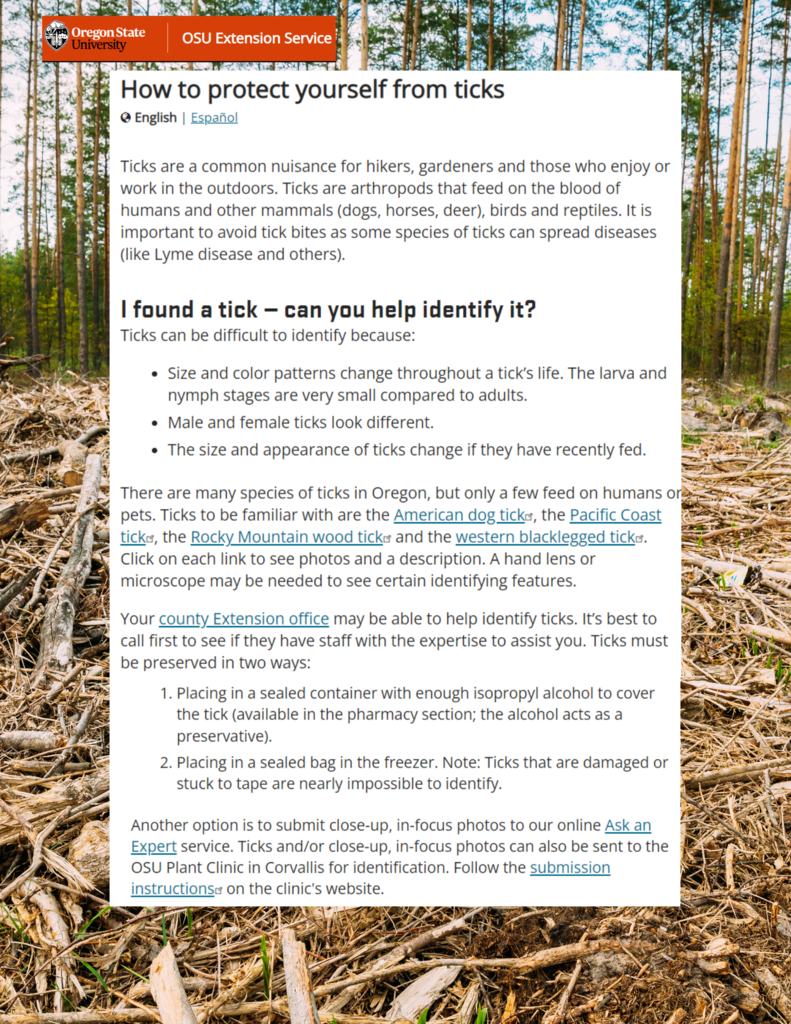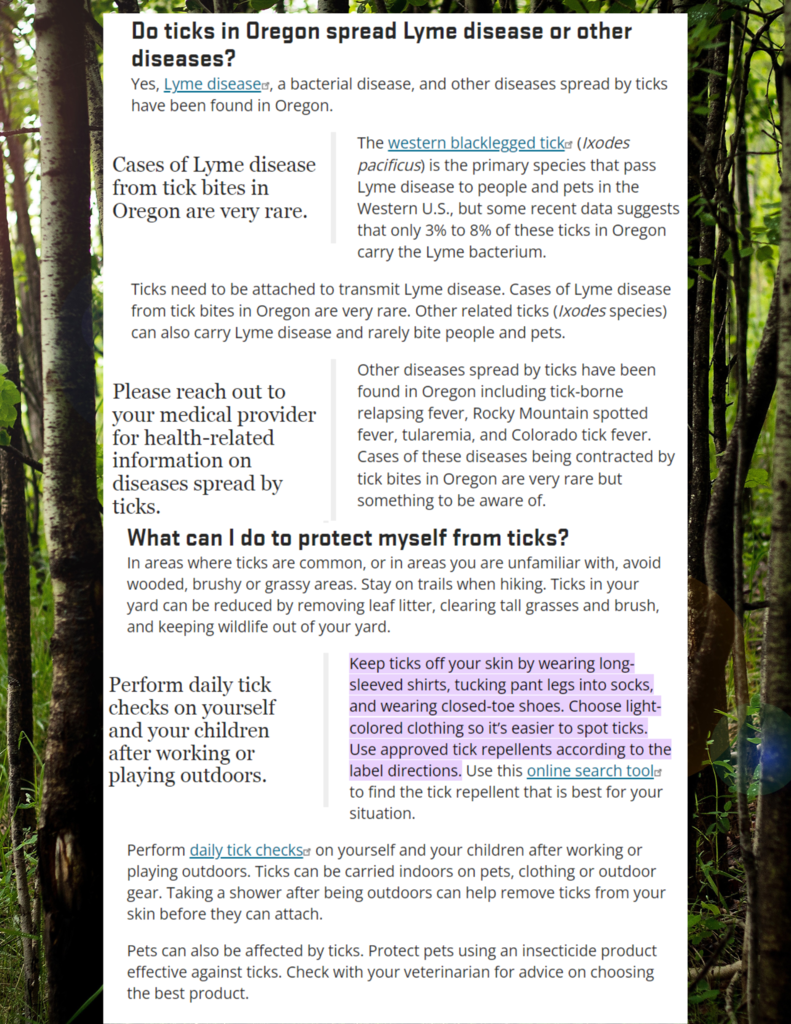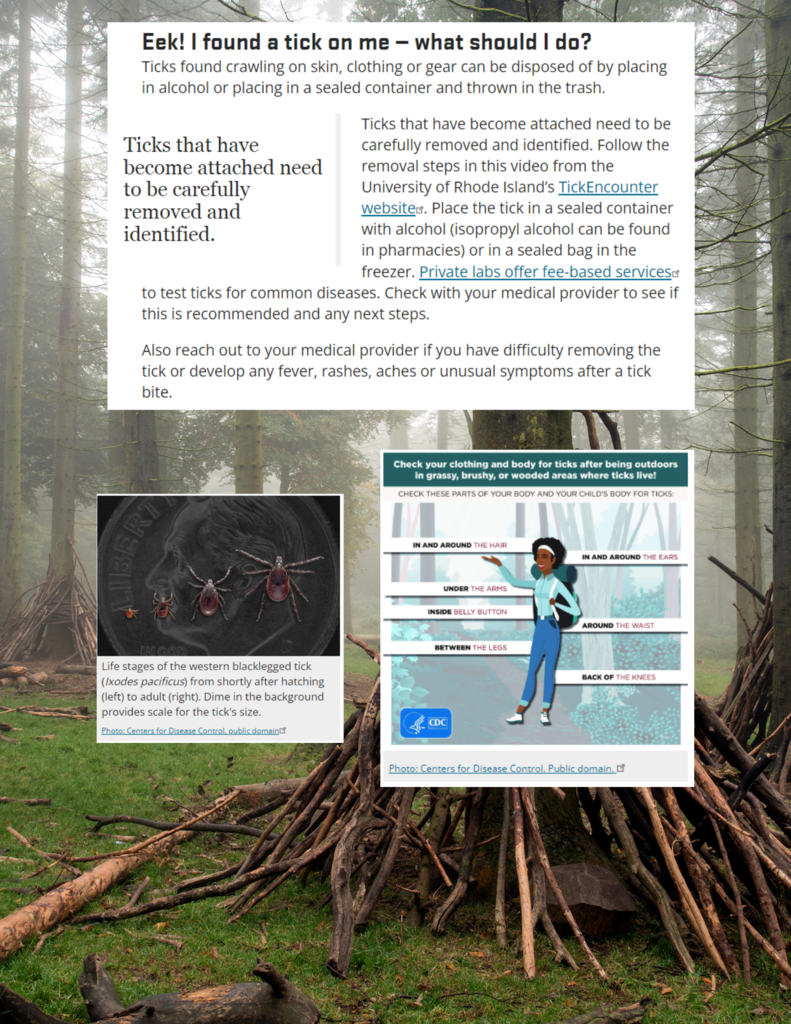 Tomorrow, June 1st, from 3:50-5:30, is the Interim Superintendent Candidate Community Forum. For those who want to attend in person, the forum will be held in the middle school gym. If you are not able or interested in attending in person, you can watch the live stream.
https://us02web.zoom.us/j/84592119754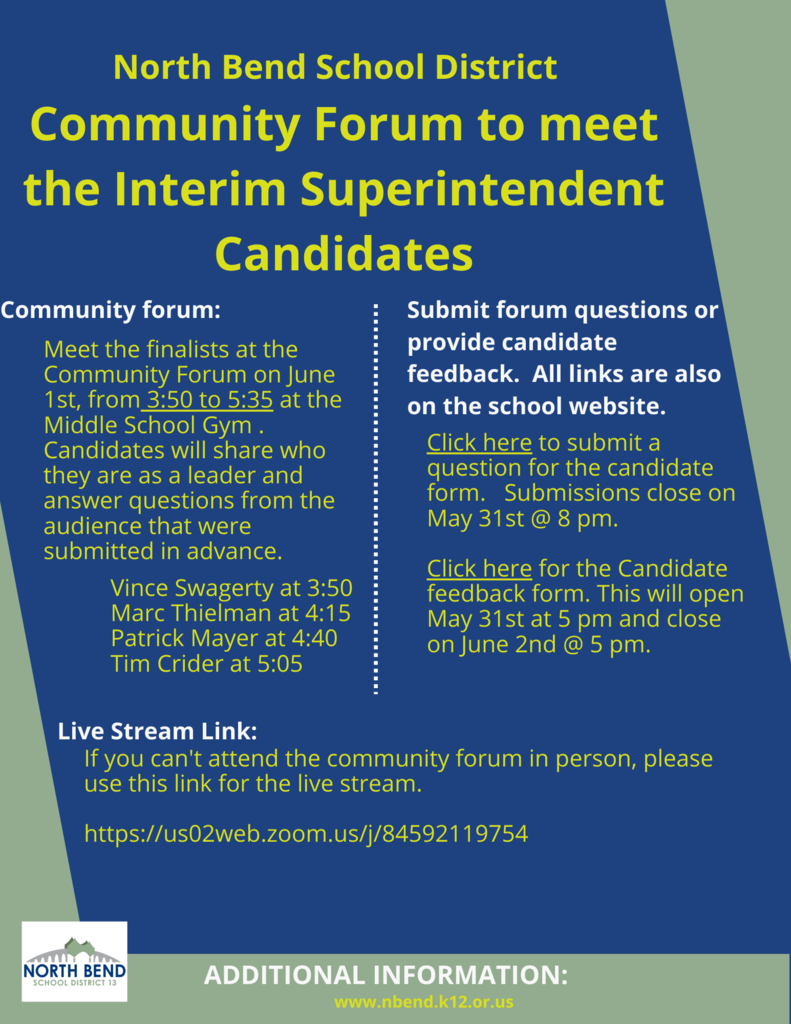 North Bend Band Festival with a special guest for favorite songs from Jurassic Park. An amazing concert by all our NB bands!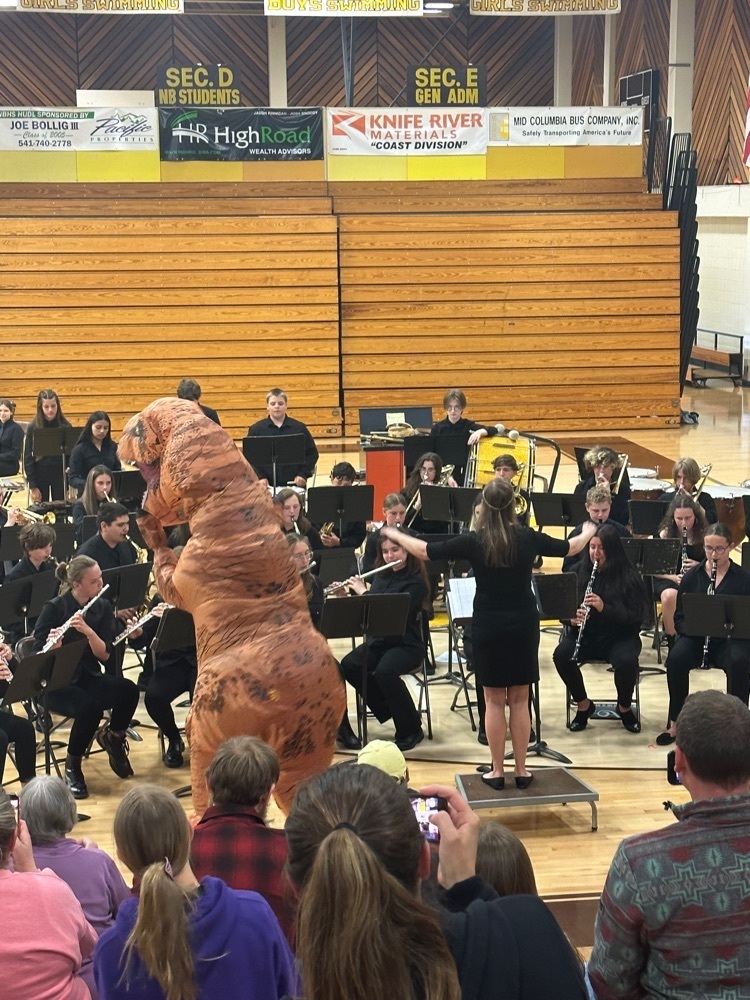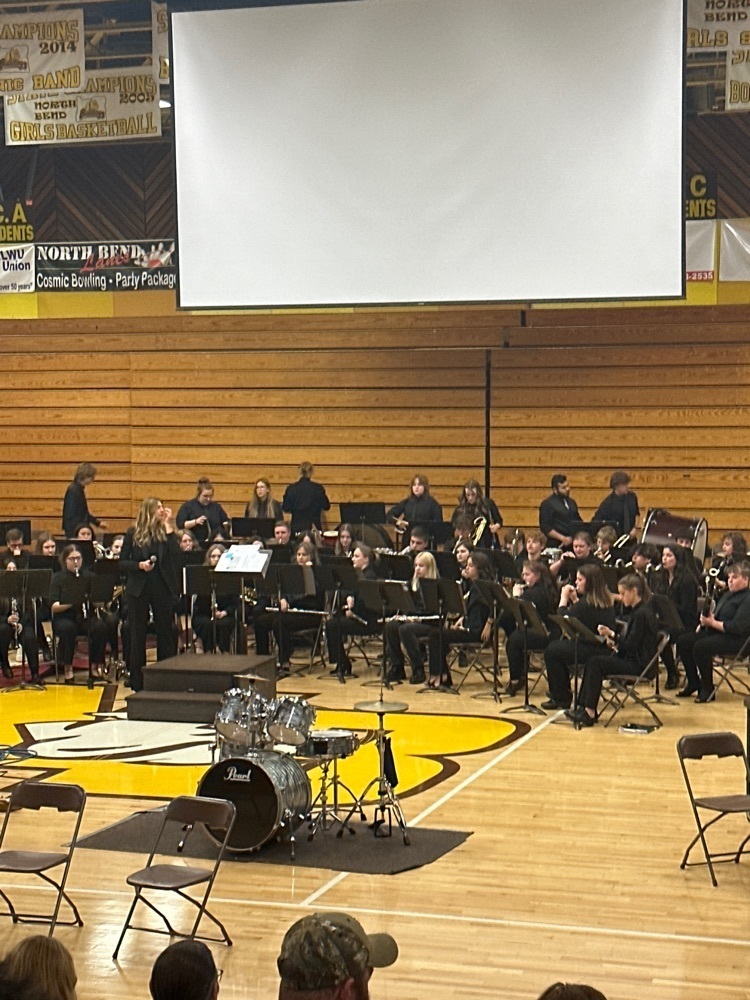 NBMS Honor Roll students enjoyed a fabulous day on the Rogue River...courtesy of Jerry's Jet Boats! They went up river to Cougar Lane Lodge and had lunch before returning back to Gold Beach. What an exciting day...filled with water and sunshine!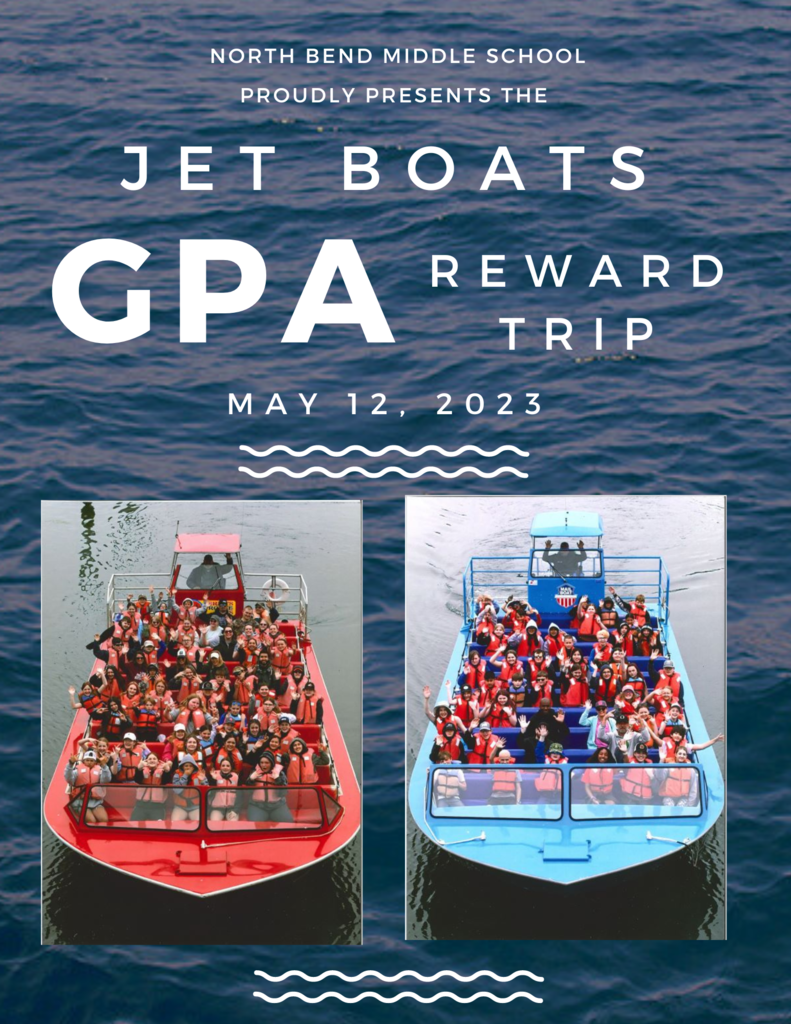 The Graduating Class of 2027 had high school orientation yesterday. It was a great event and introduced the students to all the great things offered at the high school. Great things are happening at North Bend High School - Go Bulldogs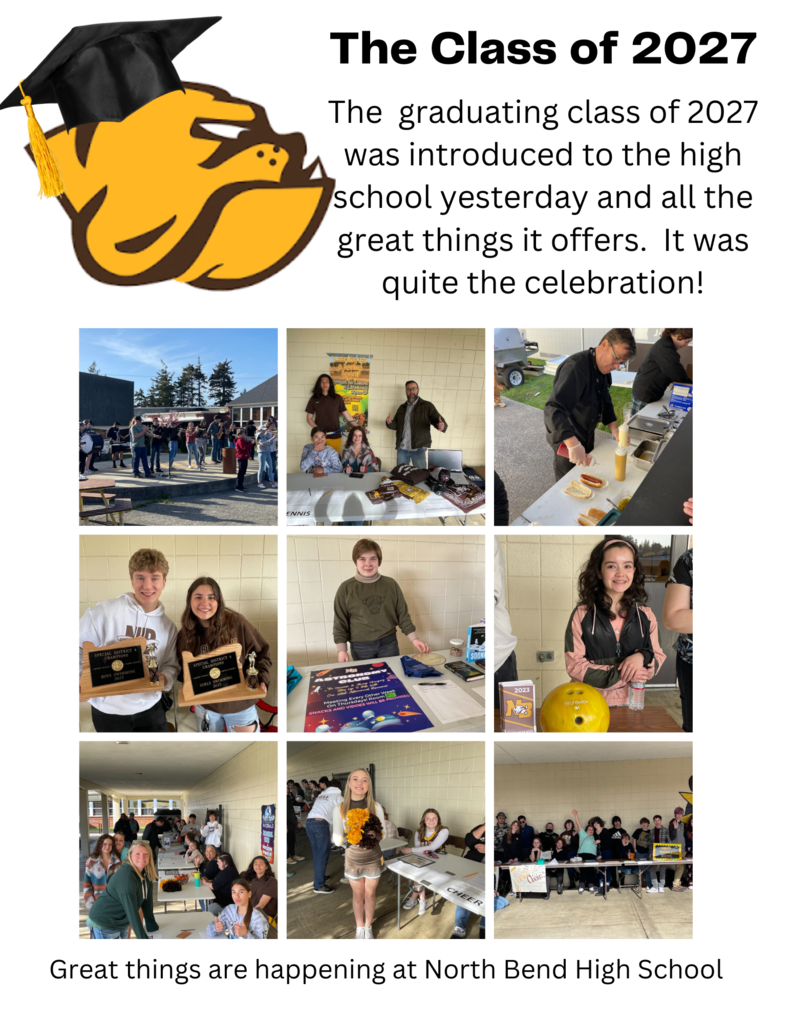 The 7th & 8th grade band had a great time at the band festival and enjoyed a clinic with the band director from Portland State University.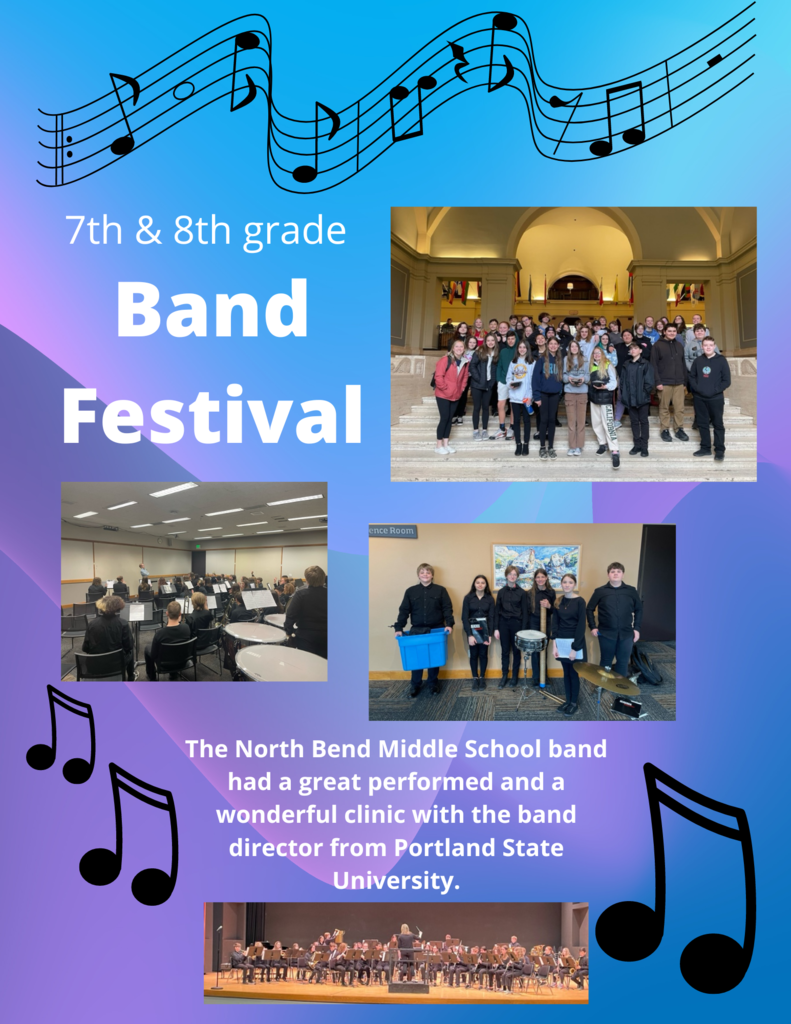 The first group of 6th graders from North Bend Middle School were able to enjoy time at Camp Grey. Everyone had a great time!

This is just a friendly reminder that all the North Bend Schools will be closed on Friday April 28th.

Support the Boys Basketball Team - buy a $20 raffle ticket to win North Bend Cornhole Boards. See attached flyer for additional details. Go Bulldogs!!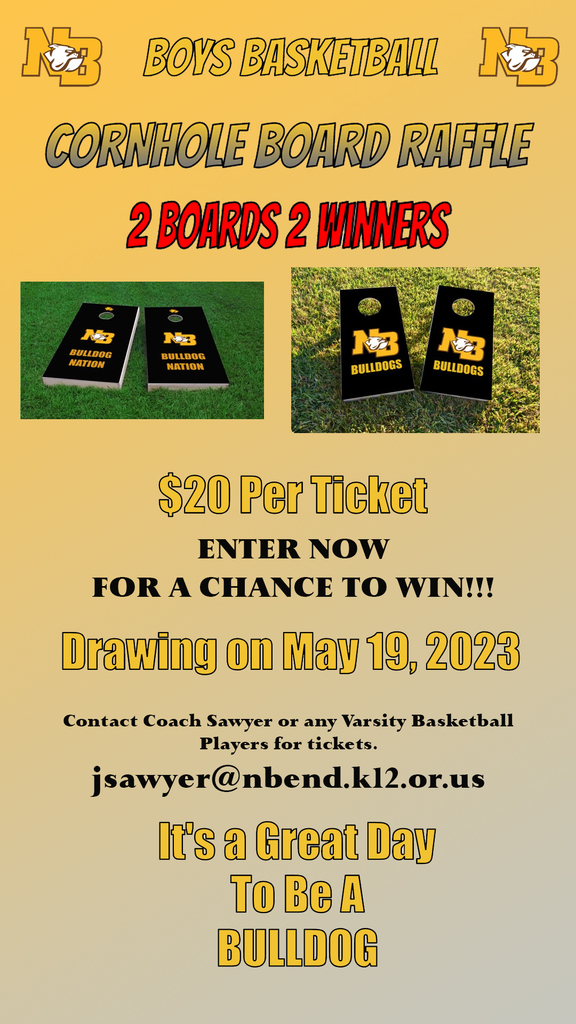 The Interim Superintendent Search is Underway!! Please read the attached flyer for the search details and timeline information.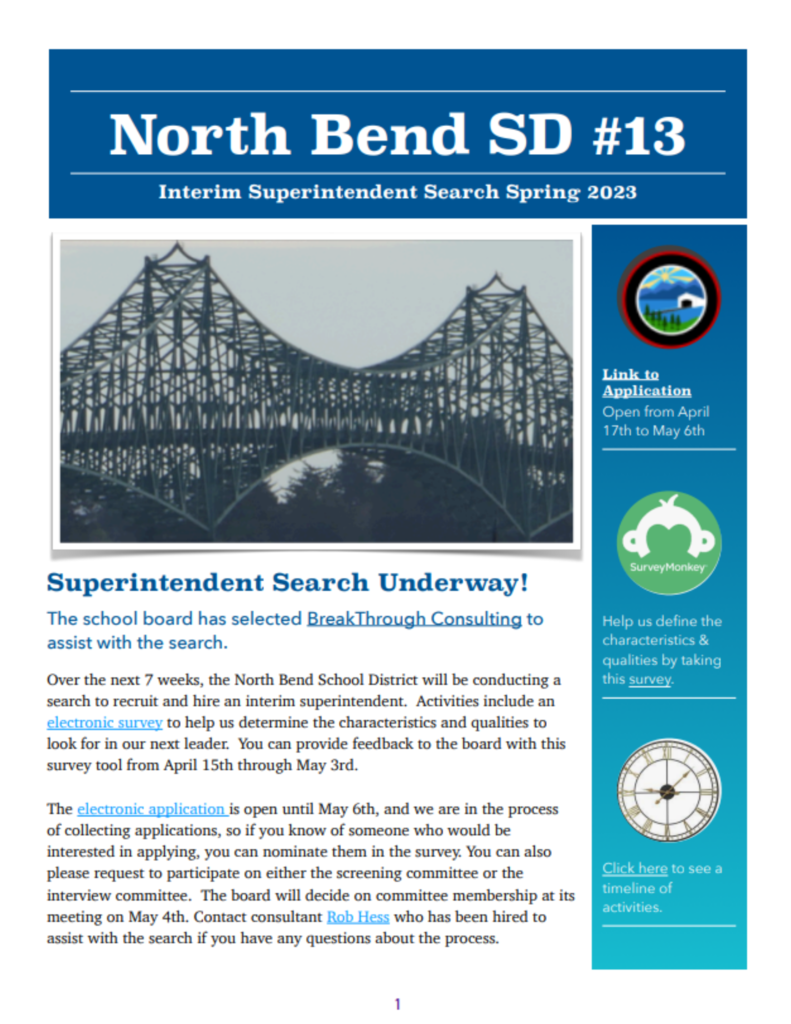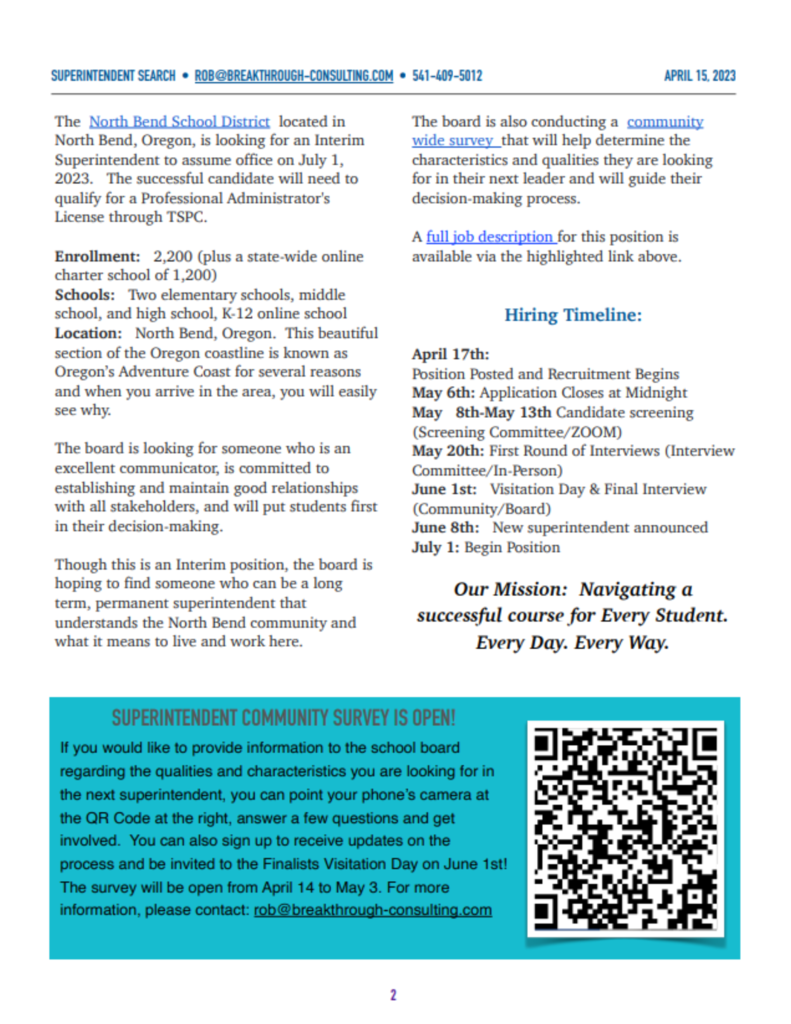 Some high school and middle school students joined together to make dog treats. There will be some very lucky dogs in the North Bend Community!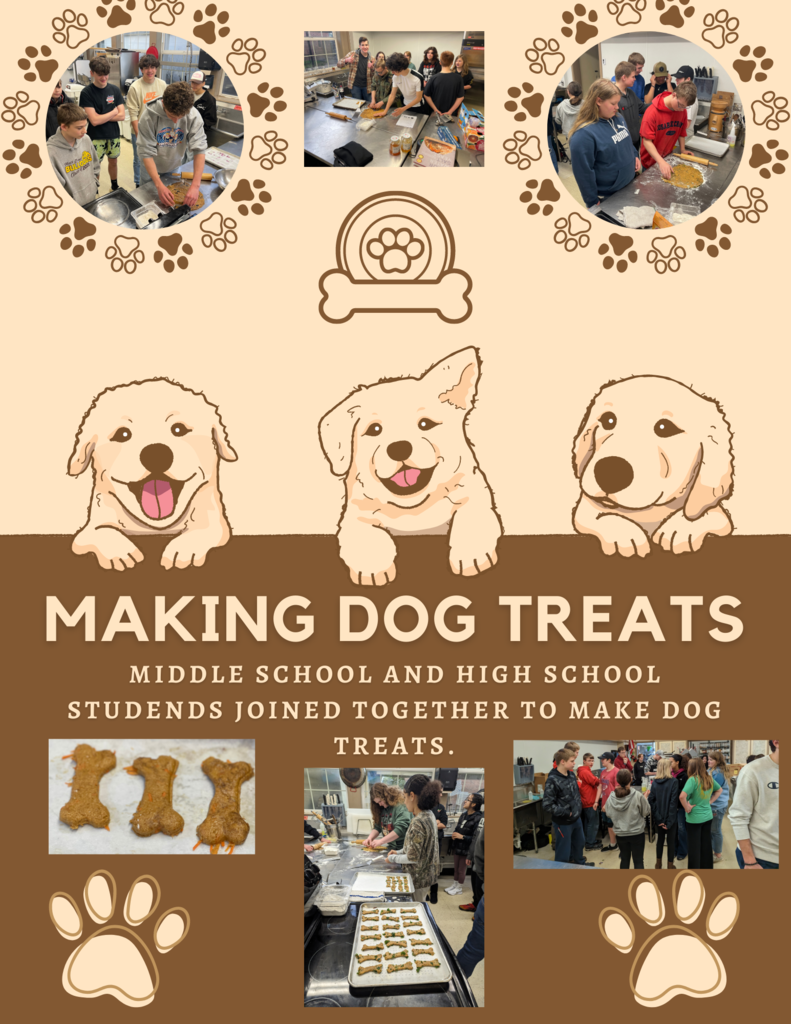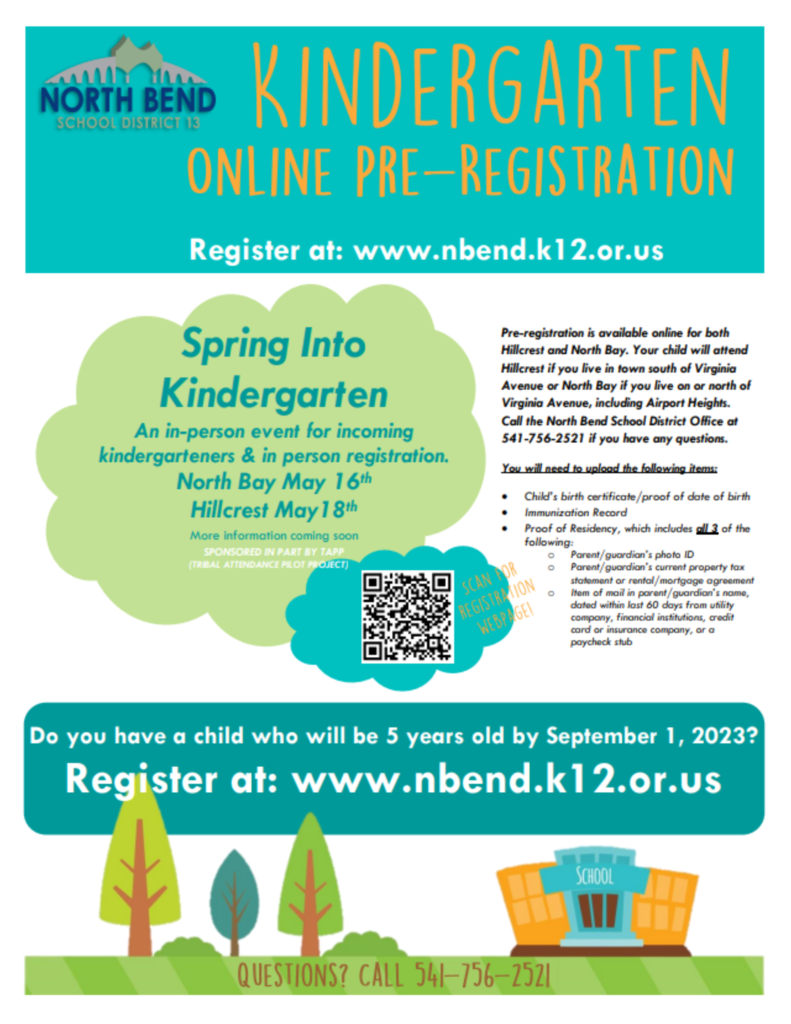 Order a Flower Basket in support of the Senior Parent Committee. Delivery is May 10th, limited number of flower baskets available, order now!

Great opportunity to meet the candidates for the North Bend School Board. See the flyer for the details!

Great things are happening at the North Bend Middle School, check out this months News Bites!!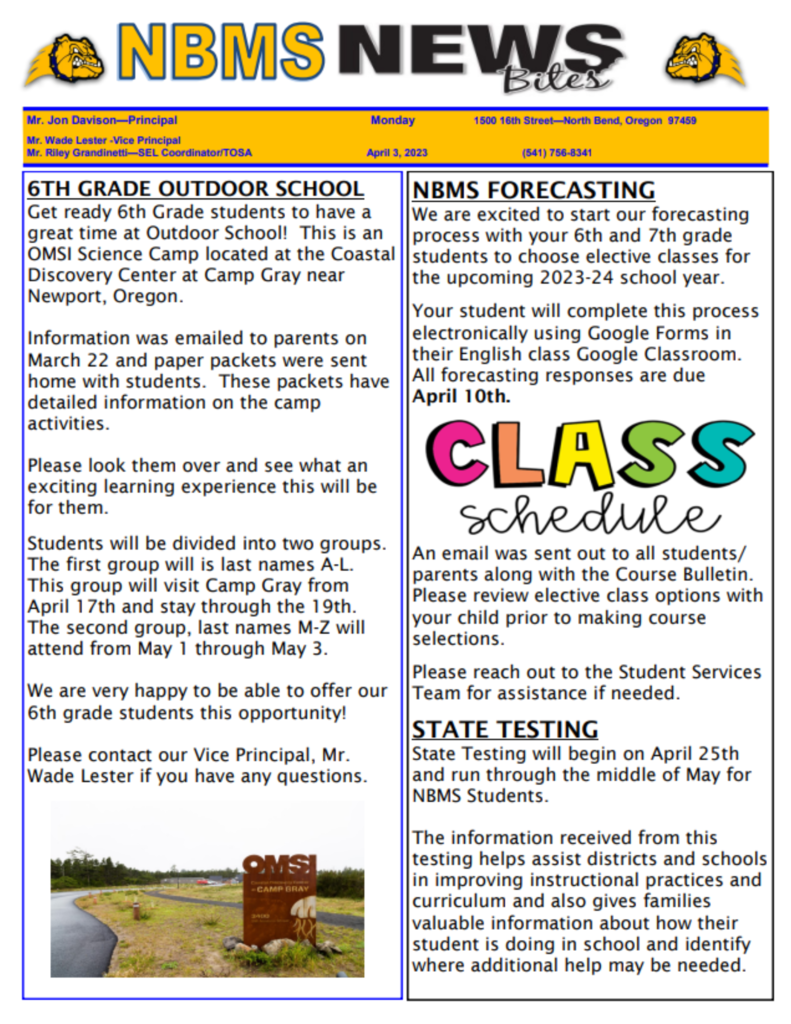 A special thank you today to the North Bend School Librarians. You maintain our libraries, provide extra support to the teachers and help our students discover the joy in reading. Thank you for everything you do each and every day.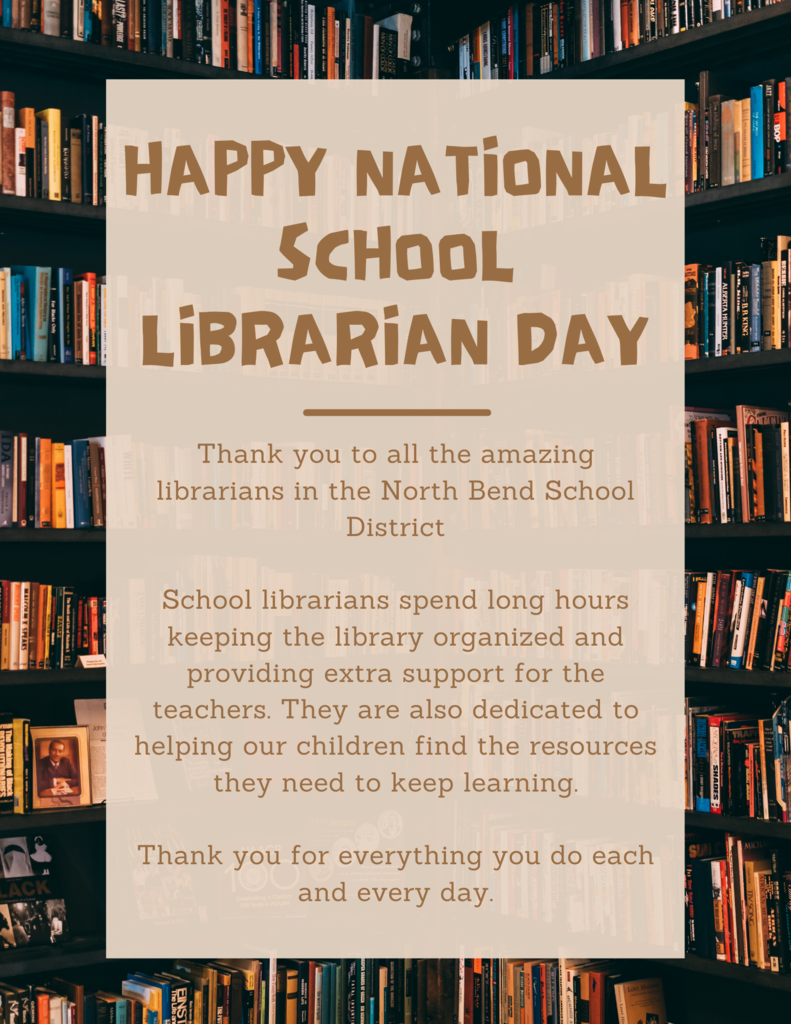 Attention North Bend School District families. There will be a parent meeting for students who have a IEP or 504 on April 11th or 18th. Check out the flyer for additional information.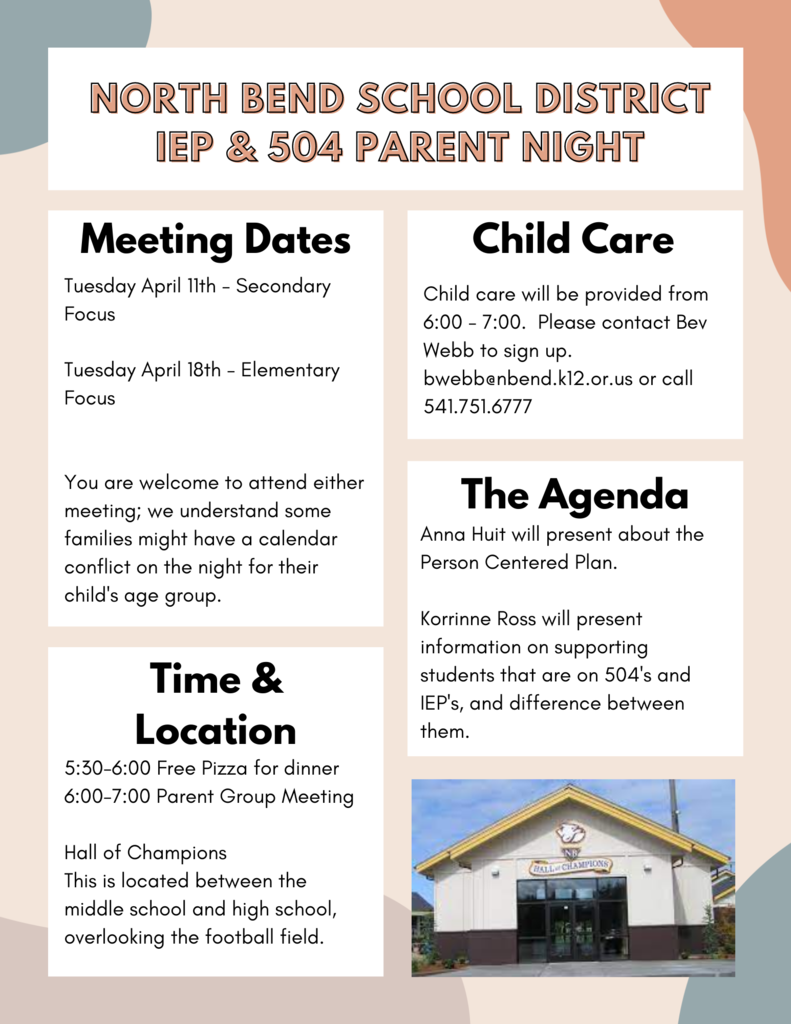 Spring Break is here! No school March 27-31. Classes resume Monday April 3rd, have a great spring break!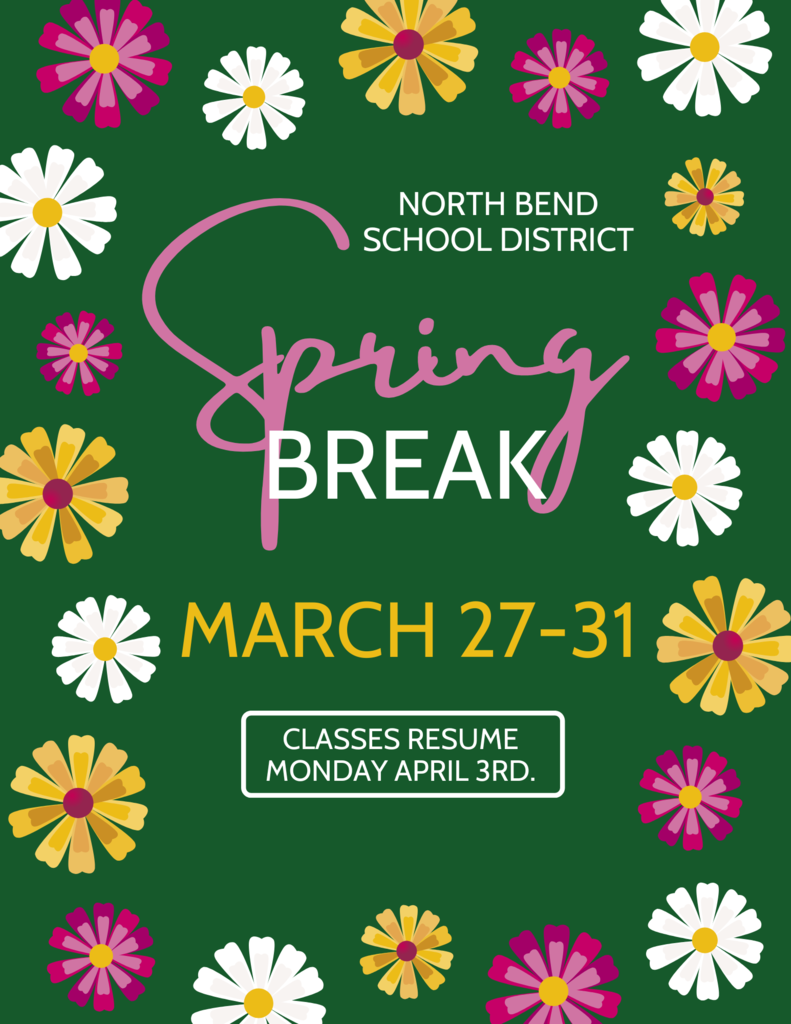 Families requested easy to read student calendars; here are student calendars for the remainder of the 2022-2023 school year. These calendars are also available on the school website.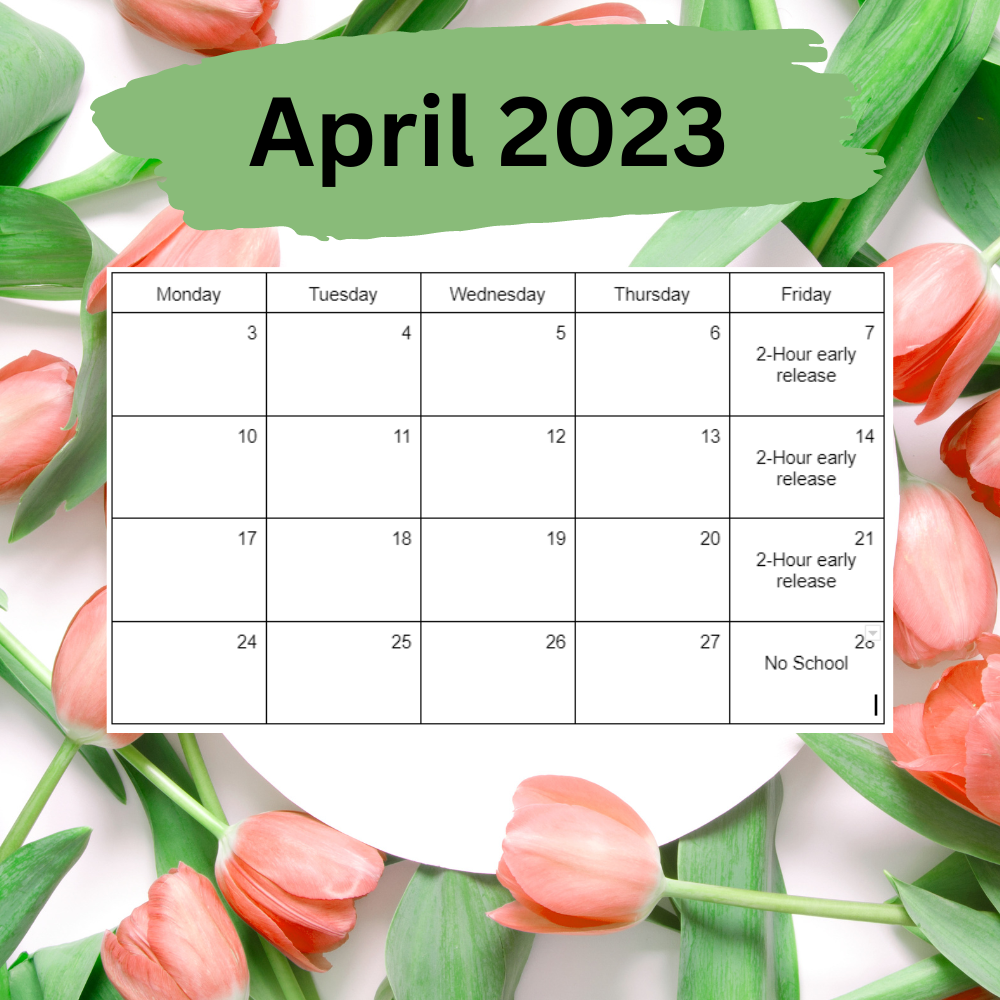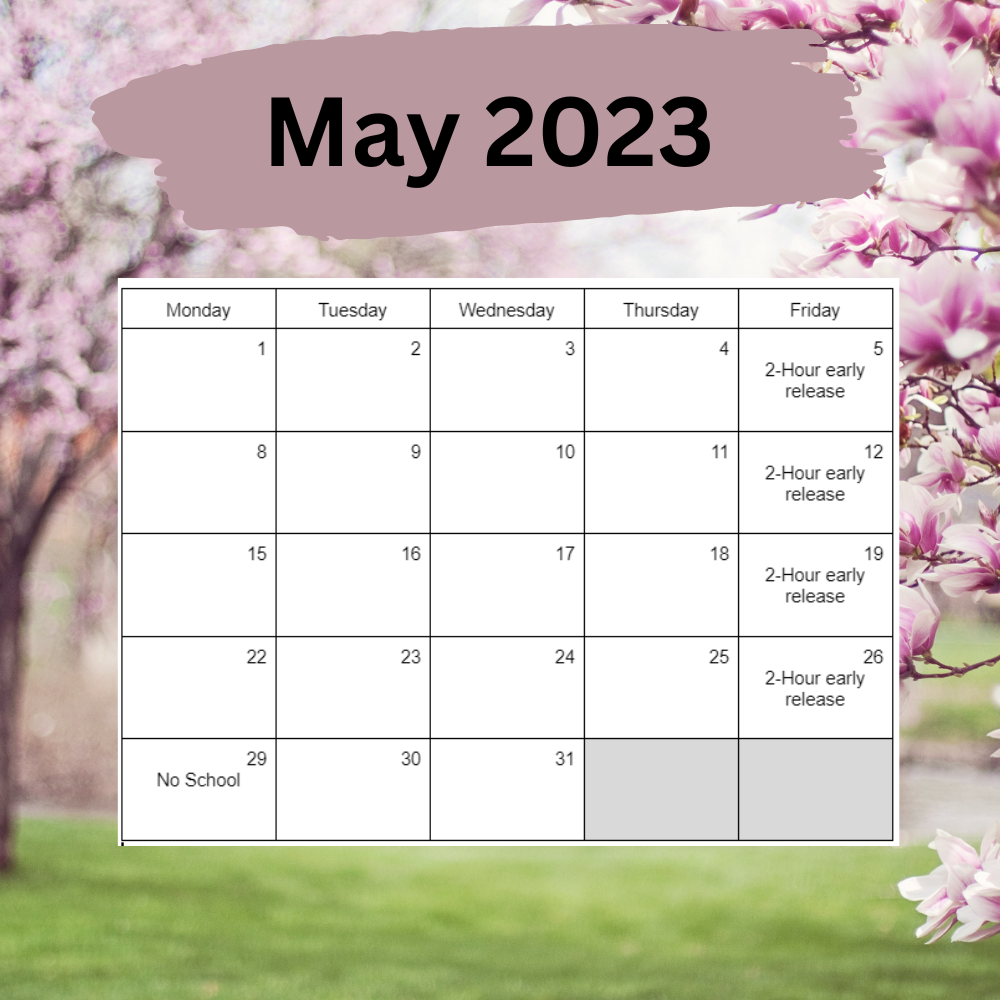 Save the Date! Parents/Guardians of students with IEP'S or 504's; there will be parent meetings on April 11 and 18th at the Hall of Champions. April 11th will have a secondary focus and April 18th will have an elementary focus. See attached flyer for details.